Bitmask Desktop Client goofing riseup servers
when i use bitmask client with riseup vpn i many times have all sort of issues on loging in, when i use it with calyx vpn usually none.
these are just two examples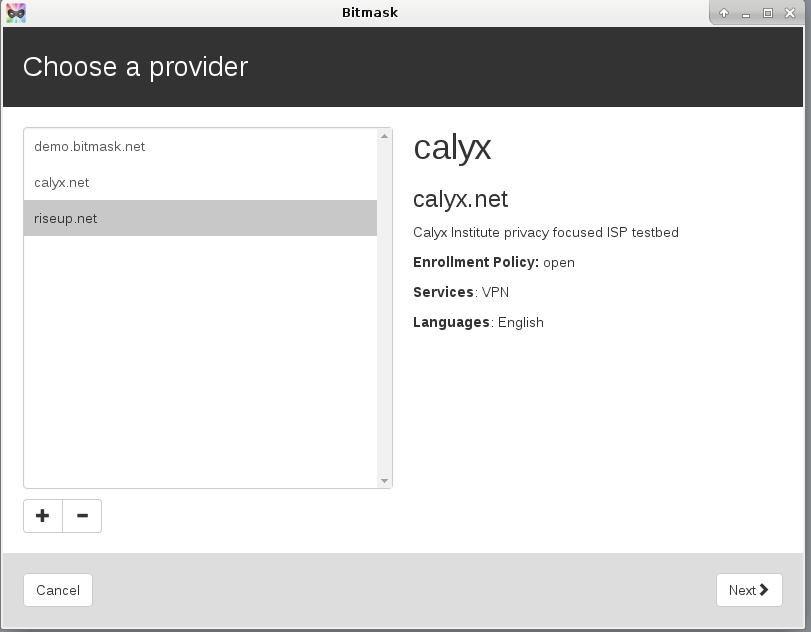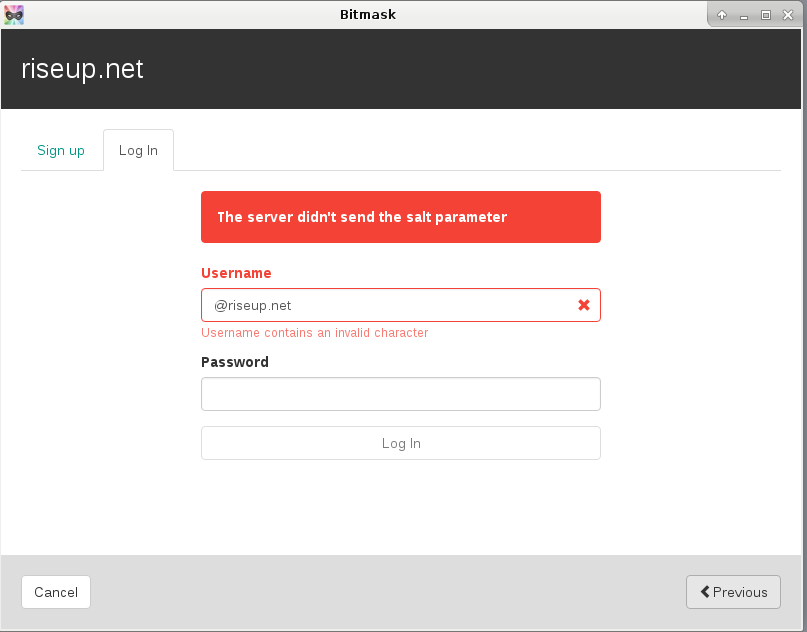 at the time of the screenshot i had the user there, did erase of it before screenshot
plus, when i add or remove things on buttons inputs don't work sometimes can't delete anything, other times i need to delete on leap folder the providers and the last_vpn file
it gets me wonder if it is the client itself or the client with riseup servers goofing
i think the client design is a bit complicating with user login, could be simpler the login process on selections.
System use debian 9.5 x64bits xfce 4.12 Bitmask Desktop Client, Version 0.10.7+1.gd9848f4b.dirty
any detail needed msg
ah dirty.....
Edited
by
zh